3000 square metres of space for your project.
Theatro makes its headquarters and technical spaces available to meet the needs of designers and network partners, who can use the spaces and related services for their projects.
Watch video
Departments
Finishing Libraries
Scenography
Backstage
The Build Gallery
Platea
Outdoor Area
Hall and cafe lounge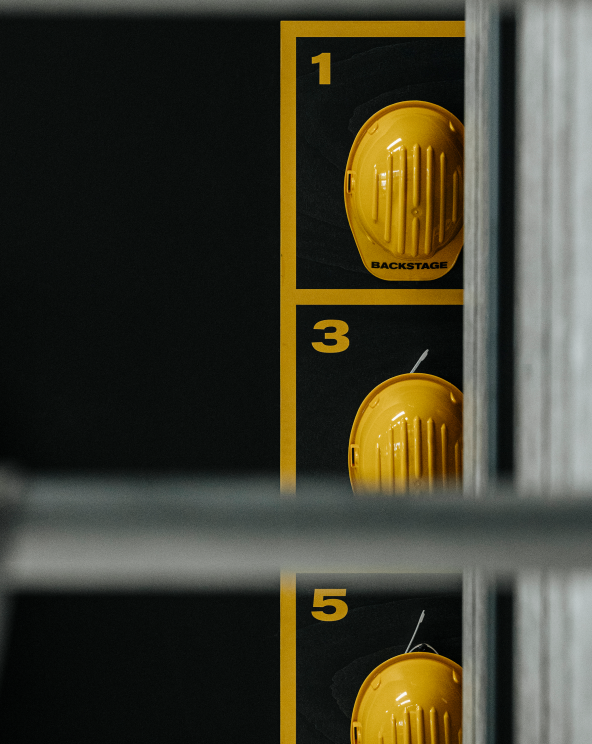 01.
Technical and design department
Throughout the design and construction process, Theatro's partner companies provide their high-level expertise to support any type of intervention, for new constructions and retrofitting operations.
Theatro has contributed to the development of realisations where beauty, sustainability, technology and performance merge, making the work of all parties involved more efficient, and reducing time, risks and costs.
Meeting rooms and temporary offices for meeting customers, designers and consultants: these are dedicated, reserved and creative environments where you can find a selection of furniture, solutions, catalogues, colour charts and samples from partner companies. A good opportunity to go into the details of the project.
The scenography of Theatro is the vertical showroom displaying products, materials and finishes on a 1:1 scale.
They are inspirations for the designer to learn about technologies, skills and technologically advanced solutions for the realisation of different types of building envelopes.
The space offers the opportunity to develop mock-ups of technical solutions on a 1:1 scale, up to a total height of 9 metres, with the possibility of experimenting with technical solutions together with designers or in cooperation with companies in the network.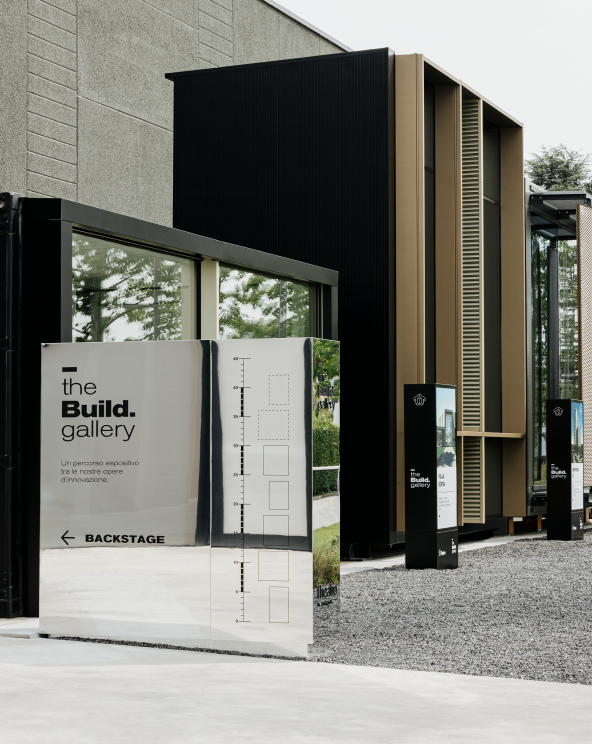 The new outdoor exhibition area is dedicated to 1:1 scale mock-ups of significant projects: customised solutions integrating design, technology and performance, developed through calculations, research, continuous comparisons with architects, engineers and partner companies to meet specific and complex requirements.
A tangible example of Theatro's continuous research and development.
Seating up to 300 people, the Platea auditorium is a place in which to meet and exchange ideas
and information, but also for cultural enrichment through training cycles dedicated to architects and planners.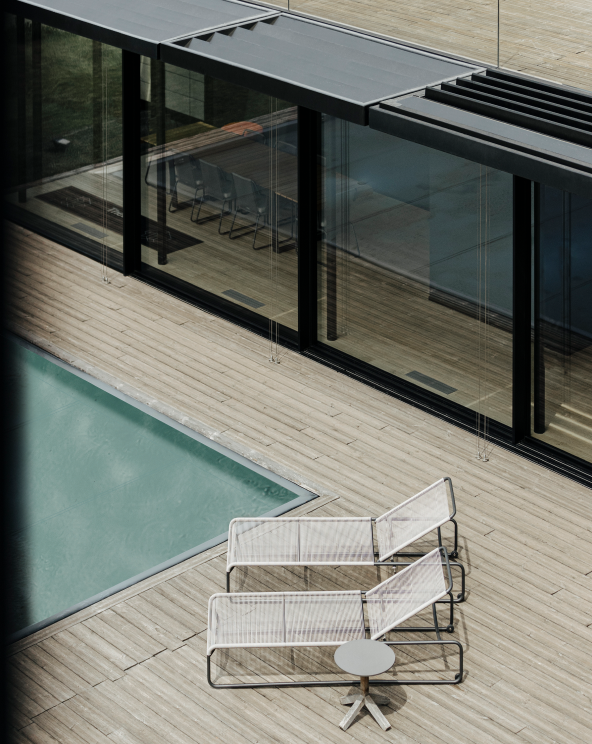 07.
Outdoor area and veranda
The outdoor spaces are an example of the network's design potential and the virtuous synergy between its partner companies.
An additional venue for more informal events and meetings. Completing the area is a Veranda with double space for meeting customers and designers.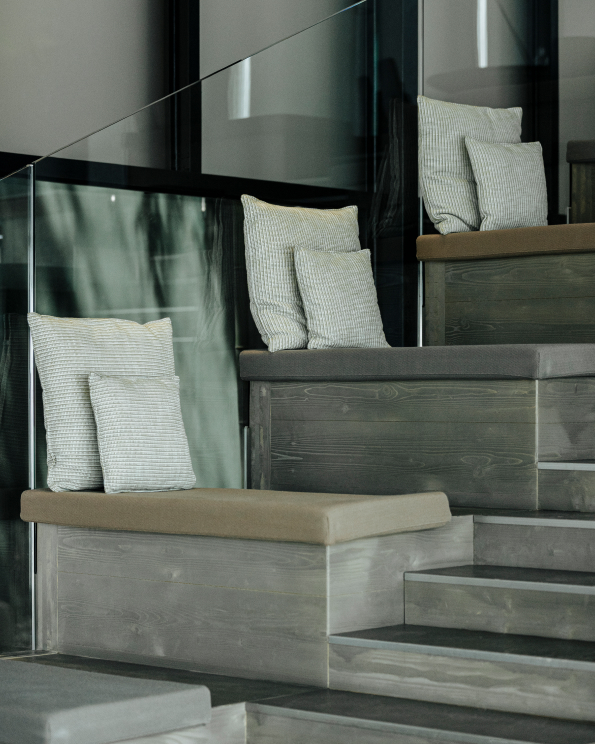 The Hall is our first access point. Here, architects and designers are welcomed and guided through Theatro.
It is not just passageway since it lives daily through the latest Italian and foreign press releases and on occasion comes alive as a place dedicated to networking during events and conferences.